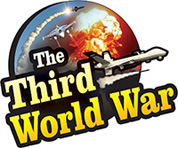 London: Saudi Foreign Minister Adel Al-Zubair issued a stern warning saying that "The Saudi leadership is a 'Red Line' for the entire Saudi population. They represent every Saudi citizen, and every Saudi citizen represents them. Therefore, the accusations against the Saudi Crown Prince Mohammed Bin Salman and the disrespect shown will never be tolerated by Saudi." At the same time, Zubair lambasted that Turkey, making allegations against Saudi Crown Prince Mohammed of murdering Khashoggi should first present some credible proof.
There was an allegation that journalist Jamal Khashoggi was killed in the Saudi embassy at Istanbul in Turkey, nearly a month ago. Turkey has accused the Saudi Crown Prince Mohammed of being responsible for the killing. Turkey had also announced that it had evidence to prove the allegation. A leading US daily had claimed that the US intelligence agency CIA also had found the Saudi Crown Prince Mohammed guilty of the killing. But a few hours ago, US President Donald Trump dismissed these allegations against the Saudi Crown Prince.
The US President came under heavy criticism from the international media for supporting the Saudi Prince. The International media has claimed that it was indeed the Saudi Crown Prince who manoeuvred the killing of journalist Khashoggi. The European countries warned of severing military ties with Saudi, denouncing the murder. Saudi Foreign Minister Zubair strongly replied to the warnings issued by the European countries as well asto the accusations made by Turkey.
Saudi Foreign Minister Zubair threatened, 'The killing of journalist Khashoggi is a despicable act, and Saudi will hand out harsh punishments to all those found guilty in the case. Saudi has already started investigating the case. But the accusations against the Crown Prince will not be tolerated.' Zubair also clarified that Saudi did not trust the results of investigations by other countries.
Meanwhile, there is unrest brewing once again in the Saudi royal family because of the Khashoggi killing. A dissenting group from the royal family who is against the decisions of Crown Prince Mohammed has prepared for revolt. The US media had carried reports that preparations were being made to institute Prince Ahmed Bin Abdul Aziz, the younger brother of King Salman, as the King of Saudi Arabia. But Foreign Minister Zubair has dismissed these claims and has said that the Saudi royal family firmly stands behind Crown Prince Mohammed.