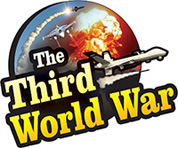 Beijing/Hongkong: The United States and China, exchanging warnings during the ASEAN and APEC meets have expedited their military activities in the South China Sea. China who has built and militarised more than 100 artificial islands in the South China Sea has started a new military construction in the region. A few days ago, the United States had announced that the patrolling in the region would continue, protesting against the militarization. Accordingly, the US bombers continue their patrolling, and a US aircraft carrier also has entered the region.
The well-known study group 'Centre for Strategic and International Studies' from the United States has published satellite photographs of the South China Sea region. The study group claimed that there was suspicious Chinese activity in an important sector of the South China Sea. China has initiated military construction on the Bombay Reef Island in the Paracel islands group. Solar panels and 'Radam Shild' for protecting the RADAR systems are being built on this island.
The objective of this Chinese military construction could not be clear. But China has made this construction in the busiest sea route in the Spratly and Paracel Islands region. The study group has claimed that therefore, it is closely following the Chinese activity in this region. The Chinese foreign ministry avoided to comment on the construction at the Bombay Reef island. But Geng Shuang, the Chinese Foreign Ministry spokesman warned that no one should question the sovereign Chinese right over the Paracel islands.
No reaction has been received from the United States on the new construction in the South China Sea and the warning issued by Shuang. But the United States has proved that it will not budge from patrolling in the South China Sea despite any kind of warnings or threats issued by China. Two days ago, the US B-52 bombers patrolled the South China Sea. The US air force Pacific command informed that patrolling by the planes which took off from the Guam island, was a routine exercise.
The US bombers patrolled the region before the entry of the US aircraft carrier. Aircraft carrier USS Ronald Reagan and the assisting destroyers of the US Navy have embarked on a visit to Hongkong. The reason behind the US warship's visit to China is not clear. A few days ago, a fleet of US warships had visited the Philippines.
Vietnam has claimed rights over the Paracel islands whereas Philippines has claimed right over the Spratly islands. Despite this, China has announced its claim over the entire marine region. At the same time, China has militarised the islands in this marine region. The United States has bitterly opposed this militarization. US Vice President Mike Pence had issued warnings to China over this issue even during the ASEAN and APEC meets held in Singapore and Papua New Guinea respectively. Against this background, the patrolling by the US airplanes and the visit of the US aircraft carrier is considered as warnings to China.