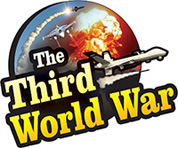 Damascus: 33 Turkish soldiers have been killed in an attack launched by the Syrian army in northwest Idlib province. Russia supported the Syrian army attack accusing that Turkish soldiers were embedded with the terrorist group when attacked. However, Turkey has expressed discontent over the attack, issuing a warning that all the Syrian army bases will be destroyed soon.
Syrian fighter jets carried out airstrikes on 'Behun' city in Idlib on Thursday. Syrian army further clarified that they had received a tip-off that militants of Hayat Tahrir al-sham, a Taliban affiliated terror group were holed up in the city. Nevertheless, infuriated by the deaths of their troops in the attack, Turkey has warned the Syrian Assad regime of severe consequences.
"Assad being the head of the terror state, will go down in history as a war criminal and regime elements will pay a heavy price for this treacherous attack," warned Turkish Vice President, Fuat Oktay. A senior Turkish leader, Fahrettin Altun also warned that Turkey would retaliate all the Syrian military bases in Syria in the wake of the attack.

However, Russia has actively supported the attack by the Syrian army. The Syrian troops received a tip-off about the hidden militants in the area, and they acted swiftly and with precision. Turkey had not disclosed the location of the Turkish soldiers earlier and so was killed in the attack, said Russia. In contrast, the Russian news agency claimed that the Turkish soldiers were training Syrian militants.

Even earlier, the Assad regime had accused Turkey of putting Syrian militants behind their back. This is the third time in the last month where Turkish soldiers were killed in large numbers in an attack by the Syrian army. Reportedly, more than 80 Turkish soldiers have been killed in the Idlib conflict over the last month.

Meanwhile, the United Nations has expressed utter dismay over the conflict in Syria. The United Nations further called for an immediate ceasefire before the situation spirals out of control in Syria.