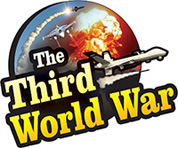 Damascus/Moscow/Ankara: More than 100 people, including 9 Syrian soldiers, have been killed in the conflict sparked between Turkey and the Syrian military since Monday in the Aleppo and Idlib provinces. Following which, infuriated Assad government issued a warning, "There will be a strong retaliation against those violating the Syrian airspace and launching attacks." Nevertheless, reports of escalating tensions between Russia and Turkey have surfaced.
The conflict between Syrian and Turkey has intensified to regain total control over the Idlib and Aleppo provinces. Two days ago, the Syrian military had asserted control over the territory under the control of the Turkey affiliated rebels in the attacks on Aleppo and Idlib provinces. But the Syrian army suffered casualties in the artillery attacks on the Nairab and Saraqib cities, connecting the Aleppo province to capital Damascus. Nine Syrian soldiers were killed in the attack.
As per the information received from the human rights organisation based in the United Kingdom, even Turkey suffered major losses in the conflict. The human rights organisation said that more than 100 Turkey affiliated rebels were killed in the conflict with the Syrian military whereas, there are reports that Turkey and its affiliated rebels have regained control over two cities here. Against this background, the Syrian military issued the above warning after the Nairab and Saraqib conflict.
The Syrian military warned that any foreign aircraft flying through Syrian airspace will be treated as an enemy aircraft and will be acted against. Syrian military threatened that it might use any missiles for this action. It was not clarified as to which country was the threat directed to. But given the developments over the last few days, this threat could be directed towards Turkey.
Over the last week, Turkey has denied permission to four Russia aircraft to pass through its airspace to go to Syria. Turkey refused permission to these Russian transport aircraft, carrying supplies for the Russian military deployed in Syria. It is reported that Turkey has initiated moves to close access to the Bosphorus Gulf for the Russian warships.
Russia has not reacted to the Turkish aggression. But the Russian defence ministry has announced sending a surveillance aircraft in the Turkish airspace. The Russian defence ministry declared that the Russian aircraft would be carrying out surveillance in the Turkish airspace under the 'Open Skies Treaty', for four days from 25th to 28th February. This Russian announcement is considered to be a reprimand for Turkey. It seems that tension has been created between Russia and Turkey over the Syrian conflict.