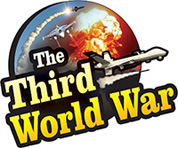 Washington: The US House of Representatives passed a resolution to repeal the emergency declared by President Trump for the 'Mexico Wall', 12 of Trump's Republican party members, voted in support of the resolution. But President Trump cancelled this resolution using his veto right. President Trump justified his use of veto right saying that the Congress has the right to pass a resolution, but if it were converted to a law, it would have been detrimental to the security of the United States.
President Trump imposed emergency in February. Trump had warned that he would not withdraw the emergency till the time the US Congress clears the proposal for a provision of $5.7 billion for the Mexico Wall. Immigrants enter the United States from Mexico. A major threat has been created to the security of the United States because of them. According to Trump, in such a situation there is no alternative for the Mexico Wall. Trump warned that he would not care for anyone when the security of the United States is concerned.
But the opposition Democrat party also has made a prestige issue of the matter and refused to sanction the provision. The Democrat leaders are saying that the country cannot be run on the whims of the President. The differences between the ruling Republican and the opposition Democrat party are increasing, and the negotiations have failed. In this scenario, a resolution repealing the emergency was passed in the US House of Representatives, on Thursday.
The resolution was passed in the House with 59 votes in favour and 41 against, and 12 of Trump's Republican party members voted in favour of the resolution. Following that, President Trump used his special right of veto, to cancel the resolution. President Trump justified his decision saying 'The House has a right to pass the resolution. But I have a right to dismiss the resolution. I feel proud in dismissing the resolution, which is against the American people.'
Meanwhile, the opposition and liberals are bitterly opposing the Mexico Wall proposal. The security agencies have accepted that there indeed is a threat to US security from these immigrants coming from Mexico and have fully supported the President's decision. Moreover, the American people also are against immigrants coming from Mexico, and the people have welcomed the decision. At the same time, the liberal groups in the US media are accusing that the decision of President Trump is incorrect.
President Trump has once again warned to continue the emergency until the Mexico Wall is built. Therefore, the efforts of the opposition to relieve itself from the problem by repealing the emergency have consistently failed, and the pressure on the opposition seems to be increasing.