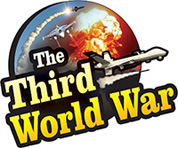 Berlin: The US security agencies have busted a major terror plot envisaging assassination of US leaders and also biological attacks. An officer from the Coast Guard, Christopher Paul Hansen, has been arrested in this connection and 15 guns and rifles, more than 1,000 bullets and other arms have been seized from him. Preliminary investigations revealed that Hansen was influenced by Anders Breivik, the perpetrator of the 2011 Norway attack.
A few days ago, Christopher Paul Hansen, serving as a lieutenant with the US Coast Guard, was arrested during an operation by the US security agencies. At the time of the arrest, a massive haul of arms along with computers and documents was seized from his basement. The charge sheet against Hansen has been finalised after the preliminary investigation, and he has been charged with conspiracy to carry out terror attacks.
Hansen, in one of the emails sent two years ago, has mentioned his dream of killing every living human on the earth. A list of Democrat party leaders and eminent media persons also has been found. The security agencies said that Hansen said in the preliminary investigation that he intended to kill all of them.
The list prepared by Hansen contains names of Democrat leaders like the speaker of the House of Representatives Nancy Pelosi, senior leader Chuck Schumer, Senator Elizabeth Warren, Kamala Harris, parliamentarian Alexandria Ocasio Cortez and Maxine Waters. As per the documents submitted to the court, the investigating agencies have claimed that Hansen seems to be influenced by the extremist and white terrorist nationalist ideology.
Hansen who was currently serving in the Coast Guard has served in the Marine Corps and National Guard. It has been revealed that he has been accumulating arms, since the last few years. It also has been revealed that the European extremist attacker Anders Breivik seemingly influenced this officer of the Coast Guard. Seventy-seven people had been killed in the terrorist attack carried out by Breivik, a Norwegian citizen, in 2011.