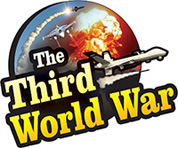 Washington: In a daring operation by the US Coast Guard, massive amounts of drugs have been seized from a fast-moving submarine. The Coast Guard has informed to have undertaken this mission last month, publishing a video of the chase on social media. Acknowledging this operation, the US Vice President, Mike Pence met with the Coast Guard crew and as also lauded them. The action has exposed the increasing use of submarines for smuggling drugs.
Recently, a video of the US Coast Guard undertaking this mission in the Pacific Ocean has been uploaded. The video shows the US Coast Guard boats chasing the submarine. Following the chase, the coast guardsman is seen jumping over the sub and opening it from the top.
It is said that this mission is a part of the US Coast Guard's patrol campaign in the east of the Pacific Ocean. The US Coast Guard had undertaken this significant campaign in July with an advanced patrol ship, Cutter Munro. Along with Cutter Munro, three of the US Coast Guard's ships also took action against drugs smuggling in the marine region of Mexico, Central America and South America.
The Coast Guard has captured about 14 drug-smuggling boats and submarines in this operation. 17,690 kgs worth of cocaine and marijuana have been seized in this extensive operation against drugs. It is even said that abusive substances cost about $57 crores in the international market. The action shown in the video published by the US Coast Guard is the most significant action ever taken in this campaign, where drugs worth $26 crores have been seized.
This action by the Coast Guard has exposed the use of submarines by the drug cartels for smuggling drugs. Moreover, the US Coast Guard had detained a drug-smuggling submarine for the first time in the last decade. The use of submarines increased over time, and the recent military exposed the intensity of its threat. Earlier, the submarines detained before had then emerged to be owned by Mexican and Columbian drug cartels.
A few days ago, the US agencies had seized an enormous cargo ship carrying drugs at the Philadelphia port. It further emerged that this ship belonged to the financial services institution, JP Morgan.