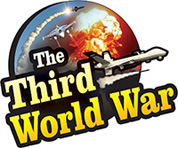 Washington: The Supreme Court in Gibraltar, under the British rule, ordered the release of the Iranian oil tanker. While the dispute was about to end with it, a US court ordered the US agencies to take over the Iranian oil tanker. The US court issued these orders accusing that the oil tanker had violated the US sanctions and the United Nations regulations. Therefore, the tanker currently in possession of the British will be taken over by the United States.
Grace 1 Supertanker, the oil tanker owned by an Iranian company, was seized by the Gibraltar administration, which is under British control. This action was taken on July 4, accusing that the tanker was illegally transporting oil to Syria. Giving an irked reaction, Iran termed the move as illegal. Following this, Iran abducted a British tanker, from the Strait of Hormuz, on July 19. Iran had threatened that the British tanker would remain detained, till the release of Iranian tanker.
The threat by Iran has spiked tensions in the Persian Gulf. The United Kingdom despatched its warships to the marine region. Even the United States sent its warships, appealing to its allies to send their warships to the region, likewise. But Iran issued counter threats, claiming that deployment of these foreign ships will not affect Iran in any way. In this tensed scenario, Gibraltar's Supreme Court ordered the release of Grace 1 Supertanker. The Gibraltar administration informed that the order would be implemented soon.
However, on Friday, a US court announced an important decision, regarding the Grace 1 Supertanker. The court ordered the seizure of this tanker and warned the concerned agencies to take prompt action. The court order says that the tanker has violated international laws and the owner company has links with the Iranian Revolutionary Guards, identified as a terror outfit by the United States.
The US court also ordered a US bank to freeze the USD 1 million in the bank account of the Iranian Paradise Global Trading Company. As per the information, Grace 1 Supertanker is loaded with 2 million barrels of crude oil. If the US agencies seize the Iranian tanker as per the court order, it could have significant repercussions at the international level. The United Kingdom can ask for the release of British tanker, claiming to have released the Iranian tanker, as per the Iranian demand. At the same time, the United Kingdom can take a stand that it has nothing to do with the US action.
If Iran does not release the British tanker even after these claims, the demand for international action against Iran will gain further momentum. At the same time, the United States and the United Kingdom can convince the world that along with the harsh sanctions, there is no other option, but taking military action against Iran. Therefore, the impact of the decision of the US court is being felt at the international level.