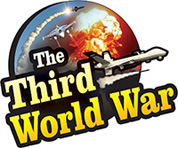 Moscow: Russia and Iran have increased the scope of the 'Oil for Goods' cooperation to $45 billion, finishing the trade based on the US Dollar. This announcement was made by Russian Energy Minister 'Alexander Novak'. Novak said that this decision was taken after the first phase, of supply of goods in exchange for fuel, was completed successfully.
Russia and Iran have a longstanding cooperation. In spite of the sanctions imposed by the United States and its allies, Russia had signed trade and military agreements with Iran. In 2014, Russia had signed the 'Oil for Goods' agreement with Iran while it was reeling under sanctions from the western countries. Russia had purchased oil from Iran and in return had supplied goods as required by Iran, with an objective to finish the trade based on the US dollar.
As per the agreement Russia was to purchase 5 million tonnes of oil from Iran. It was decided that Iran would supply 10,00,000 barrels of oil to Russia per day. In the first phase of the agreement completed in November last year, Iran had supplied 1 million tonnes of oil to Russia. This agreement was worth $ 20 billion. The goods which Russia will supply to Iran, against the payment for this oil supply has not been disclosed.
But Iran can purchase defence equipment from Russia against the oil payment, it is claimed. This is the view that the Russia-Iran 'Oil for Food' agreement is looked at. But Energy Minister Novak declared that Russia is preparing to increase the scope of the agreement. The Russian Energy Minister revealed a few details of the agreement after the first phase of oil supply from Iran was completed. The supply of the remaining oil in the next four phases was to be completed.
But Russian Energy Minister Novak announced the enhancement of the value of the agreement with Iran from $30 billion directly to $45 billion. Energy Minister also said that the limitation of one year has been changed to five years in the agreement. Russian Energy Minister claimed that this 'Oil for Goods' with Russia will be helpful for the Iranian economy.
Russia has invested $ 50 billion for development of Iranian energy and Gas projects in the beginning of the last month. Yuri Ushakov, Russian President Vladimir Putin's aide revealed this information. At the same time, to increase fuel cooperation with Iran, Iran will be given the membership of the Russian controlled 'Eurasian Economic Union' (EEU). Once Iran becomes a member of EEU in the month of May, the free trade between Russia and Iran will be established.