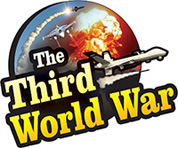 Beirut: More than 18,000 people have been killed in the air attacks carried out by Russia over the last three years, in support of the Assad government in Syria. These attacks include two thousand children and the human right organisation in Syria has claimed that Russia has mainly targeted Syrian civilians in these attacks. But Russia has dismissed these allegations saying that only terrorists around 85000 had been killed in the Russian operation in Syria.
Russia entered the conflict after the Assad government's domination over Syria came under threat due to the attacks by the IS and the Syrian rebels. Russia carried out hundreds of air attacks to safeguard the Assad government. Russia attacked the terrorist locations using fighter jets deployed at Latakia and Khmeimim air bases in Syria and the warships deployed in the Mediterranean and Caspian Seas.
Russia claimed these attacks to be extremely successful and has said that most of the Syrian territory has been brought under control of the Assad government. But Russia mediated a ceasefire between the government and the rebels in certain regions of Syria. The Russian action in Syria completed three years last Sunday. The report published by the human rights organisation on this occasion, says that the most of the people killed in the Russian air attacks were civilians.
In the last three yeas 18,096 people were killed in the Russian air attacks and 7,988 out of these were civilians, alleges the report. The dead also include 1,936 children and 1,199 women, informed this London based organisation. The report further mentions that besides such a huge proportion of civilians, there were 5,223 IS terrorists and 4,875 rebels supported by the western and Arabic countries, who were killed in the Russian operation.
In the last three years the Russian and Syrian fighter jets attacked civil settlements, hospitals, schools and market areas along with the terrorist locations. The report says that the western countries and rebels have claimed that during the action Russia did not differentiate between terrorists and civilians. Russia completely denied the claim that civilians were killed in the Russian operation. Saying that the action of the Russian fighter jets was accurate, Russia claimed that the 85,000 people who were killed in the Russian operation were indeed terrorists.
The analysts from the United States and western countries have levelled such allegations against Russia even in the past. The western analysts had also claimed that Russia has used Syria as a training ground for future wars. They had accused that Russia tested the advanced, super advanced fighter jets, and missiles for the first time in Syria for this purpose.