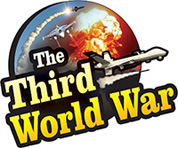 New Delhi: The United States had increased the pressure on Pakistan by including Hafiz Saeed's political party called the 'Milli Muslim League' (MML) in the list of terrorist organisations. The terror list declared by the United Nations Security Council (UNSC) the very next day, has 139 terrorist individuals and organisations including Dawood Ibrahim and Hafiz Saeed. This comes as a major jolt to Pakistan who has always claimed that Pakistan is a victim of terrorism and not a terrorist country.
The UNSC updated its terrorist individuals and entities list on Wednesday. This list includes 139 individuals and organisations from Pakistan. Dawood Ibrahim, the mastermind of the 1993 Mumbai bomb blasts, Hafiz Saeed, the mastermind of the 26/11 Mumbai terror attack and his organisation, the 'Lashkar-e-Taiba' are included in this terror list. The United Nation terror list even has Dawood's address in Karachi listed. Dawood has a lavish bungalow at Noorabad there and has multiple passports with different names. The United Nations report also says that all these passports have been issued by Pakistan. Therefore, there is no doubt that Dawood has been moving freely in Pakistan only with the approval from its government.
The UN terror list has the names of 'al-Qaeda' Chief Ayman al-Zawahiri and some of his associates. Therefore, it is almost impossible for Pakistan to defend itself on this front. Pakistan has lost favour with the United States because of its terrorist activities since the last few months and the Trump administration does not let pass even a single opportunity to reprimand Pakistan. The effects of this are becoming apparent. Only one day ago, the United States included Hafiz Saeed's political party in the UN terrorist list which was a slap in the face for Pakistan. Similarly, the United States included the organisation, which is recognised as the face of the terror organisation Lashkar-e-Taiba and warned that no matter how many times this terror organisation changes its name, it will not be spared.