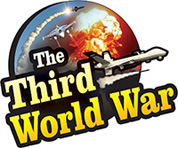 Ankara: Analysts world over are focused on the outcome of the tripartite talks between Iran, Russia and Turkey, which has challenged powerful countries like the United States, France and Israel, at the same time. The decision taken by Russian President Vladimir Putin and Turkish President Erdogan in their meeting before the talks that initiated from Wednesday indicates a major turmoil in the making. The Russian decision to supply 'S-400' air defence system to Turkey is the most significant one. Russia has decided to supply this system to Turkey well before the planned date, on an immediate basis.
As per President Erdogan's orders, the Turkish army has invaded Syria for an action. President Erdogan has declared that after the action against the Kurds in Afrin, the cities of Manbij and Idlib will be on Turkish radar. President Erdogan has clearly indicated that the presence of the United States army in Manbij will not affect the Turkish action in any way. There has been a reaction on this from the United States, and it had warned that in case of any threat to their safety, US soldiers will have a right to retaliate.
Along with the action in Syria, Turkey is increasing its military activity in Kurdistan in Iraq whereas, it is also threatening France and Israel. In this situation, it is seen that Turkey is clearly becoming more sensitive about its air defence. During the Russian President's visit, Turkey has demanded that the S-400 air defence system purchased from Russia should be delivered to it at the earliest. Turkey has declared that the Russian President has accepted the demand and the S-400 system will be delivered to Turkey in the month of July 2019.
Turkey had signed an agreement of $ 2.5 billion with Russia for the purchase of the S-400. The analysts have claimed that this system is very important from Turkish point of view. The experts have underlined that Russia is supplying this system to Turkey before the planned date. The media has been publishing reports about the capability of the S-400 system to trace and destroy the most advanced F-35 fighter jet, of the United States. Therefore, it has become clear that Turkey is planning to face the US`s challenge with Russia's co-operation.