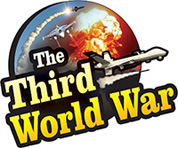 Washington: The United States has reprimanded Pakistan in harsh words for lifting the ban off two international terrorist organisations of Hafiz Saeed namely, Jamaat-ud Dawa and Falah-e-Insaniat. The United States prompted Pakistan that by withdrawing the ban on the two organisations, it violated the Financial Action Task Force (FATF) regulations.
A few months ago, the FATF had placed Pakistan on the Grey list. If Pakistan did not stop funding the terrorists and act against the terrorist organisations, it may be placed on the blacklist. In that case, the problems of the Pakistani economy which is already unstable would increase further. It would become impossible for Pakistan to get funding from the International Monitory Fund (IMF) and the other financial institutions world over.
Under such circumstances, the United States reminder to Pakistan of the FATF regulations, following the lifting of the ban on the two outfits, Jamaat-ud Dawa and Falah-e-Insaniat, becomes significant.
Last week Pakistan lifted the ban on the two terror outfits. Both of the outfits featured in the list of UN-designated terrorist groups. The 26/11 Mumbai terror attacks mastermind, Hafeez Saeed, heads both the groups. Saeed had criticised the Imran Khan government a few days back. He had alleged that the government was preparing to act against his organisations under pressure from the United States. Subsequently, the news of the lifting of ban followed.
Pakistan had banned the two organisations through an ordinance issued in line with the UN-imposed ban. Even so, the law was nullified after the new government come to power. As the new government has not released a new ordinance banning the organisations, the ban on the terror outfits, Jamaat-ud Dawa and Falah-e-Insaniat are not valid anymore. The act makes evident that the Imran Khan government is a sponsor of terrorists.