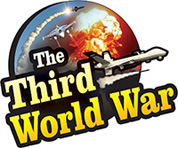 Islamabad: With the general elections approaching, the pace of political upheavals in Pakistan also has increased. Former Prime Minister Nawaz Sharif and his daughter Maryam Nawaz have been handed out jail terms of 10 years and 7 years respectively under the charges of corruption, whereas, former President Asif Ali Zardari and his sister Faryal Talpur have been restrained from leaving the country. While the leaders of two main political parties have been thus incarcerated, the leaders promoting extremism and terrorism are campaigning in full flow.
A large number of candidates have been fielded by these extremist religious groups. Their numbers are said to be in hundreds. The candidates fielded by extremist leaders like Hafiz Saeed, Khadim Hussain Rizvi, Moulana Fazlur Rehman, Mohammed Ahmed Ludhianvi can change the results of the Pakistani general elections, is the concern being expressed by the liberals in the country. The extremist religious groups had fielded candidates even in the past elections. But the electorate had turned their backs on them. Their numbers also were not as high as in this election, said Pakistani analysts.
More than 400 candidates of the extremist religious groups are in the fray this time, whereas the ruling PML-N has only 195 candidates contesting the elections. The most disturbing factor for the analysts and liberals is the crowd being pulled by these extremist campaign rallies. The analysts are earnestly stating that Pakistan has already paid dearly for going the extremist way and that even today it is tasting the bitter fruits of it in the form of terrorism. Despite this, the analysts conclude, the response received by these extremist groups, will lead the country into an abyss of darkness.