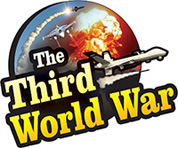 Berlin/Hanau: 11 people, including the attacker, were killed in a shootout in the German city of Hanau. The attacker started indiscriminate firing in two different restaurants at around 10 pm, on Wednesday. Nine people were killed and a minimum of five were injured in the firing. Thereafter, the attacker returned home, killed his mother and committed suicide. Police informed that the preliminary investigations reveal that the attacker was of a supporter of the new aggressive far-rightist ideology (Neo-Nazi).
Tobias Rathjen, aged 43, fired indiscriminately in the Midnight and Arena Bar and Cafe, at around 10 pm on Wednesday. Three people were killed in Midnight and six were killed in the Arena Bar and Café. Many were injured in the firing, but five are said to be in a critical condition. It has been revealed that Rathjen, who was a resident of the Hanau city, went home after the attacks, killed his mother and committed suicide.
The police informed that the things found in his house point to Rathjen being a supporter of the aggressive far-rightist ideology. A letter and video confessing to the attack were found in the house. Rathjen justified the far-rightist ideology in his posts on social media a few days ago. He has expressed his wish to finish certain people from German society. These include people from the Middle East as well as North Africa.
Rathjen's Father has been detained for inquiries following the Wednesday attacks. German Chancellor Angela Merkel and other German leaders have denounced the attack in strong words. German parliamentarian Konstantin Von Notz has termed this as a terrorist attack and has blamed the propaganda of the far-rightist ideology.
This is the second instance of an attack on a migrant location in the last seven days. Last week, one person was killed and four injured in the firing at a Turkish function in capital Berlin. The German agencies had arrested 12 suspected members of the far-rightist groups. The security agencies informed that this group was planning to attack places of worship in Germany.
There has been a huge illegal migrant influx in Germany, over the last few years and the government has failed to control them. This failure of the government is creating discontent in the local German people and support for the far-rightist groups is seen to be increasing.