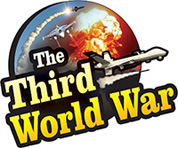 Moscow/Ankara/Washington: Severe differences have developed between Turkey and Russia over the Syrian conflict. Turkish President Recep Erdogan recently issued a warning that a military campaign will be undertaken to drive the Assad government out of the Idlib province. Russia has issued a warning to Turkey in strong words, not to interfere in the Syrian conflict. Whereas, US President Donald Trump declared support for the Turkish action following a telephonic discussion with the Turkish President.
Since the last fortnight, Russian and Turkish leaders were discussing the action initiated by the Assad government in Idlib. Turkey had demanded that the Syrian military should be withdrawn from Idlib before the end of this month. But Russia announced that the talks had fallen through, dismissing the Turkish demand. Thereafter, while speaking in the Turkish parliament, President Erdogan announced the military campaign in Idlib.
The Turkish President announced 'We will not allow the Assad government to gain control of Idlib. Safety of Idlib is necessary for Turkey. This is why action will be taken in Idlib. The preparations for this action are complete. This is the final warning that we will initiate attacks on the Syrian military on any given night.' Erdogan said that the action had to be taken as there was no positive response to the Turkish demands.
Infuriated by the warning issued by Erdogan, Russia lashed out at the Turkish President. Dmitry Peskov, the spokesman of Russian President Vladimir Putin, warned 'Turkey, threatening the Syrian military, should first initiate action against the terrorists in Idlib. But if Turkey is thinking of attacking the elected government and the military, consequences will be very bad for Turkey.'
At the same time, Russia objected to the resolution brought in the UN Security Council to stop the action of the Syrian military in the Idlib province. Idlib still has operational terrorist organisations and this is a threat to national security. Russia claimed that therefore, the Syrian army was taking action against these terrorist organisations. But France and other countries expressed regret over the Russian stand.
It has been revealed that US President Donald Trump contacted the Turkish President while differences were developing between Russia and Turkey over the Syrian conflict. President Trump claimed while talking to the press 'Turkish President is fighting against the terrorists in Idlib. Erdogan's efforts are to safeguard the lives of millions of people from Idlib.' President Trump also announced that the United States is supporting the Turkish action in Idlib.
Meanwhile, reports are being received that Turkey has demanded the patriot air defence system from the United States for the security of Idlib. The US reaction is not known in this matter, but it becomes noteworthy that Turkey, who is purchasing the S-400 air defence system from Russia, is feeling the need for the US system.