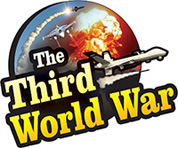 Riyadh: – An important agreement was signed between the Hadi government in Yemen which was supported by Saudi Arabia and the rebels, Southern Transitional Council (STC), affiliated to the United Arab Emirates. The agreement between the STC and Hadi government is for forming a coalition government in Yemen and this was made possible because of the mediation from Saudi Arabian Crown Prince Mohammed Bin Salman. The Saudi mouthpiece claimed that this agreement will end the conflict between the fronts of the allies in Yemen and will strengthen the military front against the Iran affiliated Houthi rebels.
Since the last few weeks, a divide was becoming apparent in the Saudi military regarding the Houthi rebels. UAE affiliated STC rebels were preparing to form an independent government. They had also initiated attacks on the Hadi government. The conflict between the STC and the Hadi government was mainly for the control over Hodeidah and Aden ports. The Saudi Crown Prince Mohammed Bin Salman proposed that the warring factions end the conflict and form a coalition government. Both the Hadi government and the STC accepted the proposal given by the Saudi Crown Prince and are preparing to form a coalition government. This agreement paves the way for STC rebels to join the Yemen military. But, all the details of the agreement have not been revealed as of yet.
US President Donald Trump has welcomed this agreement signed in Yemen. Trump appealed that this is a good beginning for the peace process in Yemen and all the groups should contribute for this agreement to succeed. Therefore, it is apparent that the Houthi rebels will become isolated in Yemen.