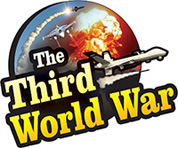 Niamey: Since the last one year, the region known as the Sahel Sector in Africa has been facing a spate terror attacks. Although the African countries have united to fight the Al Qaeda and IS terrorists, the efforts are falling short. In view of this, the United States has activated its first airbase in Niger, a country in the Sahel sector. The US Africom has issued a statement saying that the Agadez airbase in Niger has become fully operational.
Stefan Townsend, the chief of Africom, announced that the base in Agadez was operational saying, "The United States has been cooperating with the African as well as international partners to counter the threat of terrorists in Western Africa. The commissioning of the airbase in Niger is a representation of the mutual common interests regarding the security of the West African region and our investment in the African partner countries." At the time, senior officials from the US Airforce and military too were present.
The United States has spent more than $100 million to develop this base, known as Airbase 201 at Agadez, in Africa. Initially, only drone campaigns will be carried out from this airbase. There will be nearly 600 US soldiers deployed on this base.
The United States has its most significant military base in Africa, at Djibouti. Other than this, there are smaller bases operational in nearly ten countries like Somalia, Tunisia, Kenya and Niger. But the Agadez base in Niger will be vital for the counter-terrorism operations as it is indicated that all the planning and preparations for the campaigns will be done at this base. It has also been claimed that this could become the second most important base in Africa after Djibouti.
Since the last year, consistent terror attacks have been reported from countries like Niger, Mali, Burkina Faso and Chad. 'G5 Sahel Force' has been created with the French initiative having nearly 3,000 soldiers. But the terrorist organisations have targeted the bases of this force and killed many of the soldiers. Therefore, this project has become weak, and there are limitations to the counter-terror campaign.
Against this background, activation of the US airbase is a significant development, and this is expected to give a new lease of life to the counter-terror campaign in the Sahel region.