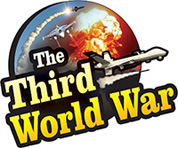 Riyadh: Russian President Vladimir Putin embarked on a visit to the Middle East, given the developments of the additional US military deployment in Saudi Arabia as also the US military withdrawal from northern Syria. On Monday, President Putin visited Saudi Arabia. Both the countries informed that they discussed on Yemen, Syria, cooperation on oil and other bilateral issues during the visit. Saudi reported that 20 Memorandum of Understandings (MOU), were signed in the 'Saudi-Russian CEO Forum' organised during President Putin's visit.
Russia has shown signs of becoming more active in the Middle East for the last few years. Various developments have proved the significance of Russia's participation in the issues of the Syrian conflict, the Iranian nuclear program, oil markets, and the Yemen war. Also, President Putin has taken a personal initiative to improve relations with Saudi Arabia, a longstanding US ally. The Russian movements become significant, considering the US policies and decisions on the issues in the Middle East.
Attacks on the Saudi oil facilities and missile attacks on an Iranian ship have heightened the tensions between the two countries. In this scenario, the Gulf visit of the Russian President, who has amicable relations with both the countries, gains much importance. The delegation visiting Saudi Arabia with the Russian President that arrived on Monday, includes the Energy Minister and chief of the investment fund, along with the leading entrepreneurs. Therefore, Russia's focus remains evident in cooperation with Saudi in the trade and investment sectors.
President Putin stressed on bilateral cooperation during his meeting with the Saudi King Salman bin Abdulaziz and Crown Prince Mohammed bin Salman. Also, Saudi informed that Yemen conflict, Turkish action in Syria and other issues in the Middle East, were also discussed during the meeting. The 20 deals that were inked were the highlight of the visit. The agreements were made in the energy, investments, agriculture, media, artificial intelligence, transport and space sectors.
At this time, Russia indicated a willingness to collaborate with the United States, European and Asian countries to build nuclear projects, in Saudi Arabia. After the Saudi visit on Monday, President Putin arrived in the United Arab Emirates (UAE) on Tuesday. Abu Dhabi's Crown Prince Mohammed bin Zayed Al Nahyan welcomed President Putin. Local sources informed that cooperation in the space sector and trade would be issues discussed along with the conflict in the Middle East.