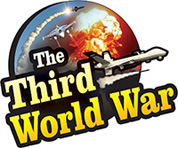 Bucharest: Amid the rising tension in the Black Sea region because of the detention of the Ukrainian warships by Russia, a US destroyer has reached the area. This US warship will hold war exercises in the region, to reassure its east European allies that the United States is committed to their security and stability. Meanwhile, the western media have claimed that the entry of the US warship in the Black Sea is a warning for Russia.
The Sixth Fleet of the US Navy declared on the social media that the destroyer, USS Fort McHenry was being despatched to the Black Sea. This destroyer will be stationed in Romania for the next four days.
The US navy informed that this destroyer deployed in the Mediterranean Sea was being despatched to the Black Sea for the security of the NATO countries and the allies of the United States. At the same time, the US Navy claimed that the voyage of the destroyer to the Black Sea and war exercises with Romania were a part of the regular timetable.
This US destroyer is equipped with anti-helicopter and anti-aircraft guns. This destroyer is used only for transporting military equipment. But it had also played a role in the counter-piracy operations. Therefore, this US destroyer deployment in Romania is being viewed against the background of the tension created in this region over the past month, following the incidents between the Russian and Ukrainian navy.
Last year, on 25th November, Russia detained two Ukrainian naval ships along with the crew in the Sea of Azov. This led to a tension in the Sea of Azov and the Black Sea regions. Russia also deployed a large number of tanks, artillery and soldiers along the eastern Ukrainian border. Ukraine exposed this information with the help of satellite photos. Ukraine also accused Russia of attempting to make more divisions in Ukraine following Crimea.
Ukraine had appealed to the European countries to assist in countering this Russian aggression.The British Defence Minister Williamson and a British warship had reached Ukrainian port. This had further increased the tension in the region. The United States declared political support to Ukraine in this dispute. Whereas, the United States has also been claimed to have issued a warning to Russia by despatching the warship to the Black Sea.