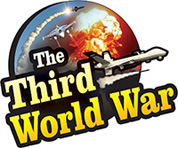 Moscow: 'Russia is not interested in dividing Europe. Instead Russian wants a united and prosperous Europe. Austria and the other European countries must understand this,' said Russian President Vladimir Putin. The Russian President is on his Austria visit since Tuesday and before that President Putin has given this 'message' to the members of the European Union.
Russia had annexed the Ukrainian territory of Crimea dislodging it from Ukraine. After this, most of the countries in Europe were looking at Russia as a threat to their security. In the past few months, there have been many incidences increasing the tension further between Russia and the European countries. The United States and the United Kingdom had alleged a Russian hand in the poisoning of former Russian agent Sergei Skripal in the United Kingdom. After this, the European countries had taken a decision to expel Russian diplomats. But since the last few days the European countries seem to be coming closer to Russia.
The European countries are looking at Russia with hopes, after the United States withdrew from the Iran nuclear deal. At the same time, the US President has taken a decision to impose taxes on the import of Steel and Aluminium from Europe. The European countries have started claiming of a trade war being initiated by the United States. The Russian President had recently given a message to the European countries not to depend on the United States for their security and Russia is capable of protecting the European countries.
The Russian President delivered one more positive message to the European countries in an interview with an Austrian news channel, before leaving for the Austrian tour. 'It is claimed that Russia is trying to divide Europe. But Russia is interested in integrity and prosperity of Europe and not in dividing Europe. That is the reason Russia has kept a major part of its foreign currency reserves in Euro,' pointed President Putin.
Europe is a large market for Russia and European countries are trade partners of Russia. Therefore, the European countries should not allow any misunderstandings about Russia, appealed the Russian President. Meanwhile, the Russian efforts to improve the relations with the European Union are also being reciprocated by the Union. The chief of the European Union had, a few days ago, appealed that the European countries should stop tarnishing the Russian image and improve cooperation with Russia.