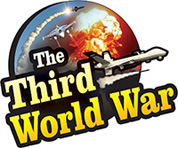 Washington/Caracas: The United States has initiated tactics to increase the pressure on the Venezuelan dictator Nicholas Maduro. That too, when the economic and social systems in Venezuela are on the brink of collapse. It was reported that an advanced US warship, patrolled very close to the Venezuelan marine region and gathered confidential and sensitive information. At the same time, Juan Guaido, leader of the agitation being held in Venezuela against Nicholas Maduro, visited the United States and Europe, attempting to strengthen his position further.
Currently, there is political instability in Venezuela and the economy also is in a very fragile state. More than 4 million citizens have migrated to other countries. Analysts are claiming that there is a shortage of food grain, medicines and other life essentials and the country is heading towards anarchy. But still, dictator Nicholas Maduro has refused to step down.
Maduro has succeeded in retaining power with support from countries like Russia, Cuba, China and Turkey. Although his opponent Juan Guaido has support from the United States and Brazil, he has failed to build a final rebellion against Maduro. Therefore, Maduro has succeeded in retaining power, despite the conflict, lasting for more than six months. The stand of the country's military has proved a vital factor behind Maduro retaining power and the westerners have failed to create a divide in the military.
The countries opposed to the Maduro regime have once again initiated efforts to open a new front against him. Opposition leader Juan Guaido's visit to the United States and Europe is considered to be the beginning. Additional sanctions and other measures will be announced. At the same time, the United States has kept the military option open.
Patrolling by the advanced US warships USS Detroit, in the area near the Venezuelan marine region, is seen as the preparation in this direction. The US Southern Command officials claimed that this warship collected some important and confidential information regarding Venezuela. In the last year, it has been exposed that the US surveillance aircraft have carried out patrolling near the Venezuelan airspace. The US Southern Command, responsible for the security of South America, has consistently said that it was set for any necessary action.
Meanwhile, sources indicated that Venezuelan dictator Nicholas Maduro was prepared to hold talks with the United States and the Latin American countries.