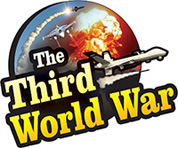 Ankara: The United States has started new deployments in north-eastern Syria. A Turkish government mouthpiece has informed that the United States has set up military bases in the Omar and Tal Baydar cities in Al-Hasakah province. A reaction is expected from the US military over this.
Both the cities of Omar and Tal Baydar have oil projects. The Turkish mouthpiece alleged that this US deployment is to gain control over this oil. The United States is routing soldiers and weapons through Iraq for deployment in Syria. The Turkish newspaper claimed that this process is being carried out by the United States since the last few days.
The United States has 11 operational military bases in Al-Hasakah, Raqqa and Deir Al-Zor provinces. All these three provinces are known to be rich with oil. The United States is said to be in control of these oil reserves and oil projects. A Turkish newspaper claimed that the United States is making this new deployment to ensure that the security and its control over this oil get strengthened.
Meanwhile, along with the Assad government, Russia, Turkey and even terrorist organisations are making efforts to gain control over these oil reserves. The Russian military advancing towards an oil project in the last month was stopped in its tracks and was forced to retreat.