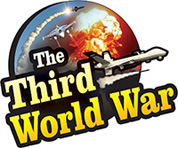 Stockholm: Over the last few years, there has been a huge immigrant influx into Sweden, resulting in an increase in violence and other crimes. Against this background, a Special Task Force has been established by the Swedish police, which will be deployed in all the major cities in Sweden. Two months ago, renowned Swedish entrepreneurs had issued an ultimatum that a civil war will be sparked because of this uncontrolled immigrant influx.
In 2015, German Chancellor Angela Merkel announced the opening of doors to Europe for immigrants. The Swedish government supported this decision taken by Merkel. More than 300,000 immigrants are believed to have entered Sweden since then. The crime rate in Sweden has been rising consistently after this immigrant influx and police and security agencies, along with the political parties, are forced to take note of the issue.
In a report recently released by the Swedish Security Services (SAPO), the factors responsible for the increasing violence in the country are the rising population of extremists and the government apathy towards this issue. While elaborating the government apathy towards the problem, the report mentions the uncontrolled immigrant influx and the failure of the government to introduce Swedish values and culture to these people. SAPO has claimed that because of this failure, there is increasing unemployment and poverty among the immigrants and the effect of this is seen in the violent incidents.
The Swedish agency has mentioned Malmo, the third-largest city in Sweden, as the city with an increasing crime rate. It has been pointed out that 30% of the Malmo population is of foreign origin and immigrants who are directly connected with the crime.
Massive bomb blasts have been carried out in the city of Malmo in the last two years and incidents of daylight murders and sexual offences against women are also on the rise. The police have set up a Special Task Force and have undertaken Operation Hoarfrost to decrease the crime.
Following the limited success of the campaign in Malmo, moves to implement this campaign in other Swedish cities as independent operations have started. Senior police official Anders Thornberg informed that the Special Task Force would be deployed in major cities like the capital Stockholm, Gothenburg and Uppsala.
Sweden has a population of nearly 10 million and more than 300,000 have entered Sweden over the last four years. All these immigrants are from the Gulf and African countries and their movement in the Swedish cities is increasing steadily. Currently, Sweden has a Muslim population of nearly 8% and a warning has been issued that by 2050, one-third of the Swedish population will comprise of Muslims and immigrants.