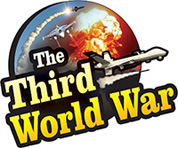 Damascus/Washington: The US President announced military withdrawal from Syria. Within only a few hours of the announcement, the Turkish military, initiated bombing in the predominantly Kurdish areas, claimed the Syrian media. The armed Kurdish organisations have warned of retaliation against the Turkish action and have indicated that cooperation will be sought from the Syrian and Russian military for the purpose.
The Turkish defence ministry announced that the preparations for action in the northeastern part of Syria is complete and the Turkish military will invade the region anytime now. However, before the announcement, reports of Turkish military initiating airstrikes in the Kurdish areas have been received. The Syrian media claimed that Turkey carried out attacks on both the US affiliated groups of Kurdish rebels and Syrian Democratic Forces (SDF), on Monday night.
Sana, the Syrian mouthpiece published a report saying that Turkey targeted the Al-Malikiyah region the most. The Kurdish rebels in Syria have expressed annoyance over the Turkish action. General Mazloum Kobani Abdi, a senior commander of the Kurdish organisation SDF, warned that there would be a massive change in the approach of the Kurds, in Syria, after these attacks.
The Kurds were assigned the responsibility to keep the IS and other affiliates organisations terrorists, captured during the Syrian conflict in custody. General Abdi reminded that the Kurds had given it the highest priority, given the Syrian stability. But now, the Kurdish priorities can change.
General Abdi also reminded that if the Kurds change their priority from detaining the terrorists to fighting against Turkey, a more significant crisis will be created. There are nearly 12,000 terrorists, including 2,000 foreigners, in the Kurdish custody. General Abdi warned that if Kurds have to focus on the fight against Turkey, the terrorists will succeed in escaping creating a major crisis. IS terrorists might strike Europe, is the concern raised by European countries.
Meanwhile, analysts claimed that the Kurdish rebels would join hands with the Assad government and Russia to retaliate against Turkey. Therefore, as per the analysts, the Kurds, who assisted the United States immensely, during the counter-terrorism campaign, will not remain under the control of the United States.