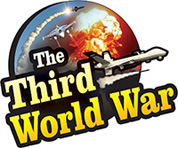 Washington: Obama administration had withdrawn sanctions imposed on Iran by signing the nuclear deal in 2015. However, President Donald Trump announced that the US would be imposing sanctions against Iran in full force on November 5. "Going forward, Iran will not get any concession," warned Trump. It seems that the effects of the warning issued by the US President are becoming evident as of now. Ahead of US sanctions, EU and China have cut oil trade with Iran.

Earlier, Iran had pulled out from the nuclear deal with Iran. With the withdrawal, Trump had levelled sanctions on Iran twice. The sanctions which resumed in two stages were economic and related to trade. Also, it had adverse effects on the Iranian economy. From November 5 onwards, the US will be imposing sanctions related to oil trade. Along with that, all the sanctions that were curtailed or withdrawn three years ago will come into effect, added Trump.

Iran would come down on knees due to the sanctions, hoped US President Donald Trump. "Had the sanctions against Iran continued for some more years instead of signing the nuclear deal in 2015, it would have become easier for the United States and its allies. Even now, the US will not allow Iran to manufacture nuclear weapons," said Trump. Also, the sanctions taking effect on November 5 will not be the last ones. Going forward, the US will levy additional sanctions against Iran and will not spare it, warned Trump.

Against the background of the US sanctions, China has ordered its leading oil companies 'CNPC' and 'SINOPEC' to freeze oil purchases with Iran. A month ago, China had declared to continue its oil trade cooperation with Iran. Moreover, it had increased imports from Iran. Four days ago, Iran shipped major oil cargo to China. But according to the sources linked to the Chinese government, Jinping administration has instructed its oil companies to shut oil trade with Iran.
Meanwhile, before launching the third phase of the US sanctions, a month ago, Trump had put forth a proposal that negotiations are possible only when Iran accepts his amendments to the nuclear deal. Trump had advised the European nations to teach Iran a lesson. Not paying heed to it, the European countries continued to support Iran. Even so, the European countries have halted oil trade cooperation with Iran fearing the US sanctions due to which Iran has suffered a significant blow.