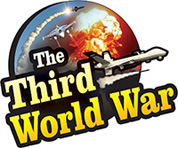 Manama: The US Secretary of Defence James Mattis warned Russia that although Russia was trying to increase its influence in the Middle East, it cannot replace the United States in the region. The US Secretary of Defence also stated that the Khashoggi killing is a potential threat to the stability of the Middle East. The United States warning is significant given the increasing Russian interference in the region on the issues of the Syrian conflict and crude oil.
The US Secretary of State warned the Middle Eastern nations that 'The United States' commitment to the region is long-term and transparent. The increasing Russian influence can never replace it. Opportunist Russia is helping Syrian President Assad while ignoring his criminal acts. It only goes to prove that Russia does not have any respect for moral values and also lacks integrity.'
At this time, he also pointed out the Iranian aid to the Assad government in Syria and the continued Russian support for it. It is only due to the Russian support that the Assad government is still in power in Syria, Mattis reminded.
The Us Secretary of Defence also raised the issue of Khashoggi killing in the meeting held at Manama, the capital of Bahrain. 'The gruesome act performed to suppress the voice of Khashoggi will never be acceptable to the United States, also warned Mattis. If a country fails to observe the international laws and rules, it turns into a threat to the stability for the region.'
An important meeting to be held in Turkey over the Syrian issue would receive participation from Germany, France and Russia as well. Turkish President Recep Erdogan has taken the initiative for the meeting. On the other hand, the European countries are trying to set the United States aside to seek cooperation from Iran. Against the background, the warning issued by the US Secretary of Defence regarding Russia to the Middle Eastern countries is very vital.