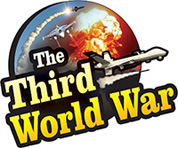 Washington/Damascus : 'The United States has issued a stern warning to Syria which has deployed Pantsir anti-aircraft system near Israel's Golan Heights border. If the Syrian army violates the ceasefire implemented in southern Syria through mediation by the US, then there will be harsh action against Syria,' warned the US Department of State. At the same time, the US State Department also reminded that it is entirely the responsibility of Russia to ensure the Syrian government complies with the ceasefire. Since the past few days, the Syrian military has started movements in the Dera'a and Quneitra regions near the Israel border. A commander of the Syrian military deployed there gave information about these movements to a newspaper. 'The Syrian military has deployed Russian made Pantsir S1 anti-aircraft missile near Israel's Golan Heights border. The deployment of this system is against Israel and for the security of the Syrian airspace. Some more systems also will soon be deployed in this region,' the Syrian military commander told a newspaper in an interview. At the same time there are reports of the Syrian army initiating attacks on the rebels there.
The US department of State has threatened the Assad government against the movements of the Syrian military in the Deira and Kunitra region. 'The Syrian government should respect the ceasefire and make efforts to maintain it. The movements of the Syrian army near the southern border will endanger the ceasefire in this region. In that case, a conflict could be sparked here. Thereafter, the United States will be forced to take appropriate but harsh decisions,' warned the US department of State.
A few months ago, a ceasefire had been implemented in the Dera'a and Quneitra border region in southern Syria through the initiative taken by the United States, Russia and Jordan. But, because of this ceasefire, the movements of the Iranian and Iran affiliated organisations had increased near Israel's Golan border since the past few weeks.
Israeli Prime Minister Benjamin Netanyahu accused that Iran was conspiring against Israel under the cover of the ceasefire. Israel had warned Russia saying that Russia should keep Iran and the Hezbollah supporters away from the Israel border, or else even Russia will not be able to stop the Israeli action that will follow. About a week ago, Russia had announced that the foreign soldiers should withdraw from Syria. Russia had also assured that Iran and the Hezbollah will withdraw from the Israel border.
But, Syrian President Bashar Al-Assad took a firm stand that Iran and Hezbollah will not withdraw from Syria. Assad clarified in an interview that there will be no compromise on Iran's military deployment. Iran and Hezbollah have also refused to yield to the Russian demand of military withdrawal. Under these circumstances, it is evident that Syria is instigating the United States along with Israel, with the deployment of Pantsir anti-aircraft systems near the Israel border.