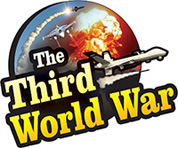 United Nations: "The message that the use of chemical weapons by the Assad Government in Syria will not be tolerated, must have been well received after Saturday's attacks. But if the Syrian army used the chemical weapons again, the United States missiles too are 'locked and loaded', warned Nikki Haley, the United States Ambassador to the United Nations. Haley further said, 'The United States President Donald Trump had already decided the red line for the Assad government'.
Haley blamed Russia as being entirely responsible for the attacks by the western countries on Syria. 'The attacks on Syria happened due to the obstacles created by Russia. If Russia had fulfilled its role as a permanent member of the UN Security Council and taken a strict stance against Syria, the attacks would not have been necessary', were the harsh words Haley used to fire a salvo at Russia who is supporting the Assad regime.
Whereas, Haley justified the attacks on the Assad government while speaking on the resolution moved by Russia to protest against the attacks on Syria at the United Nations Security Council (UNSC). 'President Trump had already warned that chemical attack on the people in Syria would be the red line. The Assad government crossed the red line by carrying out the chemical attack. Thus, the United States President acted as per the warning he had issued', said Ambassador Haley.
'We expect that the Syrian government will not venture into the manufacture of chemical weapons following these attacks. But if the Syrian government makes the same mistake again, the United States will be firm on its action', reminded Haley. 'I also had a talk with the United States President about the attack. He has sent a message saying that the United States missiles were kept ready in case the Syrian government uses the poison gas for another massacre', threatened Haley. 'A factory that was being used for manufacturing the chemical weapons for mass killings, was targeted and destroyed in the attacks by our allies', informed United States Ambassador Haley.