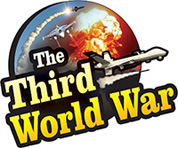 United Nations: Russia moved a resolution against the attacks on Syria by the United States, the UK and France in the United Nations Security Council (UNSC). But the permanent members of the Security Council, the United States, the UK and France dismissed the resolution. China also refused to take the Russian side against these three countries. Therefore, Russia was seen to have been isolated in the Security Council.
Russia who has been isolated, expressed its frustration about the matter. 'The United States, the UK and France have created myths about the chemical attack in Syria. Russia had presented facts to disprove these myths. However, it has been proved that the international politics and diplomacy is based on myths here at the UNSC', Russian Ambassador Vassily Nebenzia express regret in these words.
Russia had convened an urgent meeting of the UN Security Council to protest against the attacks on Syria by the United States, the UK and France, early Saturday morning. 'The attacks by the western countries amounts to bullying', alleged Nebenzia. The Russian Ambassador also demanded that the international community should register a resolution to protest against the attack and should exert pressure to stop these attacks.
Along with the United States, the UK and France, countries like the Netherlands, Sweden, Kuwait, Poland and Ivory Coast voted against the Russian resolution and expressed support for the Syria attacks. Ethiopia, Kazakhstan, Equatorial Guinea and Peru abstained from the meeting. Only China and Bolivia voted in favour of the Russian resolution. Nevertheless, the Chinese Ambassador refused to take a firm stand against the western countries over the Syrian attack. Therefore, the Russian Ambassador Nebenzia looked extremely disappointed at one point in the UNSC because of this.
Russia sharpened its criticism over the western countries after the failure of the resolution. 'This is a very sad day for the United Nations (UN), its constitution and the international community. Russia has not seen a day like this before where there has been a violation of the United Nations regulations', criticised Nebenzia.
Meanwhile, this was the fifth meeting of the Security Council on the Syrian issue. The United States had moved a resolution to protest against the chemical attacks in Syria. Russia had saved the Assad government with the use of its veto power. Quite an opposite scenario was witnessed in the Security Council meeting on Saturday. The shock given by China to Russia over the Syria issue is drawing attention from experts.