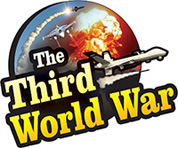 Paris/Jerusalem: Both Israel and the United States have left the United Nations undertaking UNESCO for adopting Palestine as a member and sponsoring the anti-Israel stand. Danny Danon, the permanent representative of Israel at the United Nations endorsed the news of leaving UNESCO saying, 'We are not interested in continuing with an organisation with a set objective to act against Israel and which has become a tool in the hands of Israel's enemies'
UNESCO had adopted Palestine as a member in 2011. The United States had registered strong objections to this at that time. The United States stopped the funding that was being provided to the UNESCO. After becoming the President in 2017, President Trump had showered criticism on United Nations on various issues, including Israel.
The US President announced the exit of the United States, from UNESCO, in October 2017. Israel also had announced the decision to exit, after that. Both these countries had been given time until 31st December 2018 to revoke their decision to exit. But as both these countries did not come forward to establish any dialogue, it was clear that both had left the UNESCO.
This is the second time the United States has left the UNESCO. In the year 1984, the then US President Ronald Reagan had announced withdrawal from the UNESCO. Subsequently, the United States once again became an active member of the UNESCO in 2003.