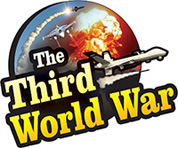 Jerusalem/Gaza: 9 people have been killed and more than 500 injured, in the violent Palestinian protests at the Israel border on the second successive Friday. According to the sources, the dead include a Palestinian reporter and two children. The United States has once again foiled an attempt to bring an anti-Israel resolution in the United Nations Security Council (UNSC).
The second stage of the anti-Israel 'March of Return' agitation started by the Palestinian groups including Hamas, the terrorist outfit started on Friday. Around 20000 Palestinians participated in the protests on the second successive Friday. The last week's protests saw a participation of more than 100 thousand Palestinians including major Palestinian leaders. The Israeli firing on the protesters resulted in the killing of 22 people. In spite of this, such large participation by the protestors attracts attention to itself.
The terrorist organisation Hamas has promised financial aid to the protestors with an intention to make the protests more violent. An aid of $3000 for the kin of the killed, $500 to the kin of the seriously injured and $200 for people with minor injuries, has been announced. This Hamas announcement will provide encouragement to the anti-Israel protests, alleged the Israeli officials.
The Palestinian reporter 'Yasser Murtaga' was killed in the Israeli action against the protestors on Friday. Murtaga was killed while he was clicking photos of the Palestinian protestors. As per sources, Murtaga was at a distance of more than 100 metres from the border. Israel has refused to comment on this issue.
There have been reactions at the international level on the Hamas-organised Palestinian protests and the Israeli action against it. Kuwait had convened an urgent meeting of the United Nations Security Council. However, the United states dismissed the resolution against the Israeli action, using the veto right.
Hamas has called on the Palestinian citizens to join the protests over the dispute of the land captured by Israel during the 1976 war. Also, it has declared the intention to continue the protest, at least for a month.