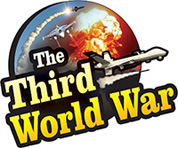 Athens: The United States has signed a long-term defence agreement with Greece, known as the doorway to Europe, which envisages building of 'Drone Bases', along with a new military base. The tension with Turkey and the developments in the Gulf are believed to be the background for this agreement. US Secretary of State, Mike Pompeo signed this agreement during the last leg of his Europe visit, and he also issued a stern warning to Turkey over the Cyprus issue.
The United States and Greece had signed the 'Defence Industrial Cooperation Agreement' in 1983. Based on this agreement, Greece had assisted the United States in the Gulf war, Afghanistan war and the comprehensive campaign against IS. The US naval base on the Greek Crete Island is known to be the biggest naval base in Europe and the Mediterranean Sea regions. But the United States initiated defence talks with Greece in view of the changing European scenario. This new agreement is the result of the same talks.
This is a long-term agreement, and there is no need of taking the annual approval, from the Greek parliament. As per the agreement, the United States will be expanding the naval base on the Crete island. The expansion includes building Drone bases in Greece. A permanent helicopter training centre also will be set up in central Greece.
The most important provision in the agreement is the military base to be built in Alexandroupoli, in northeastern Greece. This base will have both air force as well as naval base. As per sources, this US base is being built to strengthen the security of the NATO countries in Europe. It is said that with this base, the United States can bypass Turkey, for its military movements, in the European countries.
The increasing tension with Turkey has become an important factor leading to the Mutual Defence Cooperation Agreement, between the United States and Greece. Although, Turkey is a partner of the United States in NATO, its closeness with Russia, Iran and China has not gone down well with the United States. There are skirmishes between the United States and Turkey, especially over issues like the purchase of S-400 from Russia, interference in Syria and relations with China.
Another cause of concern for the United States is the disputes Turkish disputes with the US allies, Greece from Europe and Cyprus from the Mediterranean Sea region. Reprimanding Turkey over this issue, the US Secretary of State, Mike Pompeo, asserted that the United States is firmly standing behind Greece.
Turkey has decided to send its ships, along with naval ships, for oil exploration in the Cyprus Marine region. Cyprus has warned that the Turkish action is provocative and infuriating. Firing a stern salvo of criticism, at this Turkish action, Secretary of State Pompeo, warned that the United States would never tolerate such illegal actions taken by Turkey. Pompeo said that Turkey has been adequately reprimanded on the issue.