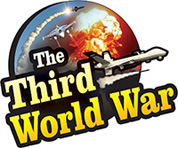 Brussels: European Union foreign policy chief, Federica Mogherini, has cancelled her Israel visit. The European Union informed that Mogherini's original program was to visit Jordan and not Israel. The Union has also informed that, Mogherini will visit Israel in the future. However, it has been revealed that Israeli Prime Minister had avoided the meeting with Mogherini and this is said to be the real reason behind cancellation of her visit.
'American Jewish Society' had invited Mogherini for a conference to Israel. It was clarified that Mogherini had accepted the invitation and was to attend it. But later Mogherini declared that she will not be attending. The foreign department of European Union has claimed that it would not be possible for Mogherini to attend the conference in Israel as she has an event to attend in Jordan.
Meanwhile, the news has been received that Prime Minister Netanyahu had refused to meet Mogherini. This seems to be the reason for Mogherini for cancelling the Israel visit. While taking this decision, the Israeli Prime Minister had said that Mogherini has anti-Israel policies. This may add to the dispute between Israel and the European Union. There are differences of opinion on the issues of the Iran nuclear deal and the action against the Palestinian protestors, between Israel and the European Union. Israel has expressed displeasure over the fact that the European Union is making efforts to convince the United States for the Iran Nuclear deal, whereas the European Union has taken a strong stance on the Israeli action against the Palestinian protestors and expressed displeasure over the issue.
US President Donald Trump had taken the decision to move the US embassy in Tel Aviv to Jerusalem. The European Union had criticised this decision. The EU had even warned the United States against the decision. Israel had lashed out at this stance of the EU. The Israeli Prime Minister had criticised that this position of the EU about Jerusalem is not acceptable to Israel.
In view of this, the planned visit of the Chief of the Foreign policy of the European Union, Federica Mogherini, seems to have been cancelled. Although it appears to be a trivial matter, on the political level it delivers an important message. The position taken by the European Union about the Iran nuclear deal and the Palestinian protestors is not in line with the policies of the United States and Israel, and the Israeli cooperation with the EU is being tested on these issues. This is what the cancellation of the Mogherini visit implies.