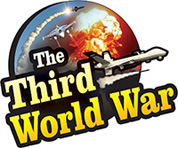 Moscow: 10 bilateral agreements were signed during Philippines President Rodrigo Duterte's visit to Russia. These include agreements for trade, investment, marine products, science, electronics along with cooperation in the nuclear energy sector. The sources informed that over and above this, President Putin and President Duterte also held talks regarding bilateral security cooperation.
This is the second official Russian visit, of the Philippines President, in the last three years. Before this, in 2017, nearly 11 bilateral agreements were signed between the two countries. Those included agreements, in the defence and military cooperation along with industry, tourism, agriculture and science and technology sectors. But the Philippines President had to return half-way through the visit due to the conflict in the Maravi region of Philippines.
This time, the Philippines President was on his Russia visit during 2nd and 5th October. He met senior Russian leaders and officials as well as President Putin, during the visit. At the same time, President Duterte also attended the oil-related international conference in Russia. The Philippines President is said to have also visited a Russian military base, during the visit.
The Philippines signed 10 bilateral agreements during the four-day visit. These agreements have an aggregate value of nearly USD 12.5 million and Fish, automobiles and electronics are included in the agreement. The agreement for nuclear energy cooperation is the most important. As per this agreement, Russia will be building a nuclear reactor in the Philippines. Rosatom, the Russian nuclear energy company, has confirmed this report.
Russia and the Philippines have a bilateral trade worth USD 1.4 billion and a major part of the trade is the Russian export. But still, President Duterte asserted that Russia was a priority for business and investment. Therefore, it is apparent that the cooperation between the two countries will increase in the time to come.
Although the Philippines is an ally of the United States, the relations between the two countries have been strained since the last few years. Duterte has adopted a policy to increase cooperation with Russia and China. In 2016, Russian President Vladimir Putin adopted a policy to increase its influence in the south-east Asian countries and the Philippines is an essential constituent in this.