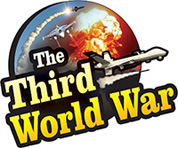 Washington: The United States and Poland signed an agreement for increasing the US military deployment in Poland and clearing the path for the supply of additional weapons to Poland. The treaty was signed during this visit of Polish President Andrzej Duda, to the United States. Further, the Polish President claimed that the agreement was a 'Statement' made by the United States. The sources informed that an important fuel related agreement was also signed between the two countries during this visit of the Polish President.
Given the rising threat from Russia, the United States decided to increase its military deployment and arms supply in the European countries. These included missile defence systems, fighter jets, submarines, armed vehicles and tanks. In the last few years, the United States has signed defence agreements with many European countries like Romania, Greece, Hungary, Latvia, Norway along with Poland and envisaged military deployment and defence equipment supplies.
Poland is one of the countries which have had strong defence ties with the United States, and this cooperation is seen to strengthen over the last few years. The United States recently approved the supply of advanced Patriot missiles to Poland. After that, the Polish government offered a new military base to the United States, and additional deployment of 1,000 US soldiers is considered to be a part of the same deal. Although the soldiers are a new deployment, all the expenses will be borne by the Polish government. President Trump clarified that this new deployment would not affect the existing US deployment in Europe.
Russia has consistently opposed the deployment of the US Patriot missile defence system, in Poland. At the same time, following the NATO exercises held in NATO a few months ago, Russia had threatened this east European neighbour. Therefore, an aggressive reaction is expected from Russia regarding this agreement between the United States and Poland.
Along with the defence treaty, Poland has also signed an agreement for fuel supply with the United States. Under this agreement, Poland will be increasing the natural gas purchases from the United States for the next decade. Poland was the leading country to take advantage when the United States initiated the export of natural gas. Poland had clarified that it was buying the US fuel as an alternative to the Russian fuel.