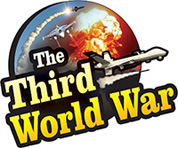 Washington: The US Federal Reserve announced a cut of 0.25% in the interest rates, on Wednesday. It is the first rate cut by the Federal Reserve since 2008, and the stock markets in the United States as also around the world have begun a downward spiral. President Trump expressed displeasure over the cut and retorted saying that as always Jerome Powell, the chief of the Federal Reserve, had let everyone down.
The Federal Reserve had last cut rates in 2008. Thereafter, the rates were consistently raised since the year 2015. The increment had caused the interest rate to climb up to 2.5%. Ever since President Trump assumed office, he had consistently demanded a rate cut, but the Federal Reserve had never agreed to it.
Given the trade war Trump initiated and the decline in the Chinese and European economies for the last few months, the world has shown signs of a likely economic slowdown. Leading global financial institutions had warned that the world was rapidly heading into a recession. Even though the US economy is doing well, it may take a hit in the near future.
The Federal Reserve has also stated the same reason for the cut in the interest rate. Powell delivered a jolt by saying that it was not the beginning of a spate of rate cuts and the rate would not be raised in the near future. The repercussions of the decision sent shockwaves across the US stock markets, and the indices slipped by more than one per cent.
The rate cut would make it extremely convenient for the industry and US citizens to avail loans. Thereby, it has bolstered the position of the US dollar.