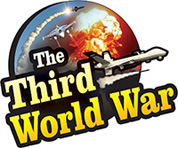 Washington/Tehran: After targeting Iranian oil export, trade, economy and the Revolutionary Guards, the United States has imposed new sanctions against Iran. The United States announced sanctions against the Iranian Foreign Minister Javad Zarif. As per the sanctions the wealth and property of Javad Zarif, in the United States stands sealed. Iran criticised it to be a childish act by the United States. Also, Iran retorted that the United States has a strong fear of its foreign minister.
The US Department of Treasury announced these sanctions on Wednesday. US Secretary of Treasury, Steven Mnuchin declared 'The imprudent policies of the Iranian supremo Ayatollah Khamenei are being implemented by Zarif. Zarif is the spokesman of Ayatollah at the international level and the main mediator for the nuclear deal. Zarif had justified the action against the foreign ships in the Persian Gulf. Therefore, these sanctions are being imposed on Zarif to deliver a clear message to the Iranian government.'
Under these sanctions, the wealth and transactions of Zarif in the United States will be seized. But Zarif claimed that he did not have any wealth in the United States. The US Treasury and State department said that the sanctions are lenient indicating they could be harsh in the times to come. In that scenario, Zarif can even be denied entry into the United States. It is claimed that the United States will be imposing harsher sanctions against Zarif after the UN general assembly meeting, in the next month.
However, Iran has claimed the US sanctions to be childish. These US sanctions will not affect Iran in any way. Instead, the United States is scared because of the friendly relations shared by Zarif with the western countries, was the reason cited by the Iranian foreign ministry behind the US action. Rosil and Jordan, an analyst with the Al Jazeera news channel from the Gulf, claimed that the United States had targeted Khamenei, the Iranian supremo, through the sanctions on Zarif. Jordan said that the United States had indicated imposition of harsher sanctions against Iran shortly. The United States has already warned that harsher sanctions can be imposed against Iran.