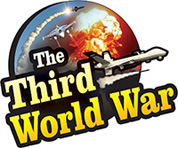 Washington: US President, Donald Trump has threatened to tax Chinese imports worth $200 billion. US trade representative, Robert Leitheiser gave this information and indicated that the taxes will be implemented from September. The implementation of the taxes imposed on Chinese goods worth $34 billion has already started and in the next few days, the recovery of taxes on the other goods worth $16 billion will start. China has warned of an equivalent retaliation and has also indicated of complaining to the World Trade Organisation.
Donald Trump had announced the imposition of tax on Chinese goods worth $50 billion imported to the United States. 1,100 Chinese items have been taxed at 25% and out of these, 818 items worth $34 billion have already been subjected to this tax. The US trade representative had claimed that this action was taken in order to stop the Chinese malpractices in US-China bilateral trade and to correct the trade imbalance.
'It was expected that the Chinese malpractices will stop after this preliminary action by the United States, but China has taken an aggressive stance by continuing it. Therefore, President Trump has ordered to start preparations for taxing imports from China worth $200 billion at 10%,' these were the words used by Trade representative, Leitheiser to indicate new taxes. More than 1000 Chinese items will come under the ambit of the new taxes.
As per the 2017 statistics, the United States suffered a trade deficit of $375 billion. President Trump was agitated by this and he had warned of imposing taxes on Chinese imports worth $550 billion.
China has indicated retaliation against the United States action. Chinese foreign ministry had said in a statement that the United States' action is unacceptable. At the same time, China has indicated that it may lodge a complaint with the World Trade Organisation against this US action. Reports have also been received about the Chinese government pressurising the US companies operating in China.