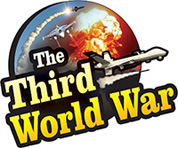 Washington/Riyadh: President Trump has warned the leading countries in OPEC, the association of the oil producing countries, that if they do not take proper measures to reduce oil prices, the United States will not be responsible for their safety. Only last week, President Trump had made a sensational claim that King Salman of Saudi Arabia had agreed to increase the oil production up to 2 million barrels per day. However, since there was no response from the OPEC even after this claim, Trump seems to have issued this warning of withdrawing security.
The oil prices have been fluctuating in the international markets due to the withdrawal of the United States from the Iran nuclear deal and the subsequent sanctions imposed by President Trump on Iran. Due to the sanctions, several countries have indicated that they would stop purchasing oil from Iran and this can lead to reduction in oil supply in the global markets. In view of this, the United States has appealed to the OPEC countries to increase the oil production.
Claims were made that a dialogue about this situation has already started between the United States and Saudi Arabia. Only last week, President Trump had revealed about he having direct talks with King Salman of Saudi. In his subsequent tweet, he had stated that he had discussions with King Salman about raising the oil production and claimed that King Salman had agreed to increase the oil production up to 2 million barrels per day.
However, there has been no such affirmation from Saudi Arabia or any other OPEC countries about raising the oil production levels. This seems to have rankled President Trump and hence he has directly targeted the Saudi government. Although there are more than 10 members in the OPEC, Saudi and its Arab allies are said to be dominating the organisation. Therefore, Trump has issued a direct warning without naming Saudi.
'The countries dominating the OPEC should remember that the oil prices are increasing consistently and OPEC is not taking any measures to control the prices. The United States provides security to the OPEC members at a subsidised cost and they in return, seem to be only increasing the oil prices. This will not be tolerated. They should remember that the exchange has to be bilateral. The OPEC must reduce the oil prices on an immediate basis,' warned President Trump to the OPEC countries.
The United States has resolved to close Iranian oil exports by November and has demanded that Saudi Arabia should increase its oil production prior to it. But the Saudi Arabian government seems to be cornered as it is not equipped to fulfil this demand.