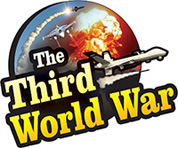 Washington: The World Bank has warned that dark clouds of a new crisis are hovering over the global economy due to the pressures created because of tensions in the international trade, decreasing investment, increasing intensity of the natural calamities and the increasing debt burden. A new report released by the World Bank warns that the economic growth rate will decrease for both the years 2019 and 2020.
Chief Executive Officer of the World Bank, Kristalina Georgieva pointed to the impending economic crisis 'There was a tremendously bullish atmosphere in the global economy, at the beginning of 2018. But subsequently, there was a slowdown. The obstacles in the economic growth are likely to increase in the new year. Major economic and financial upheavals are possible in the developing and rising economies of the world.
The World Bank has published a report named Global Economic Prospects, in the new year. There is an independent article titled 'Storm Clouds are Brewing for the Global Economy', and it enlists the future economic crisis. The report in the very beginning indicates that the future of the Global economy is in danger and lists the causative factors for the crisis.
The article mentions the trade war between the United States and China, at the international level and warns that this is increasing tension in the international trade. The tensions in the trade have also affected investment, and this has started affecting the growing and developing economies. The World Bank has indicated that economic growth rate will be declining in these economies in the year 2019 and will be a meagre 4.2%. The report forecasts the growth rate of the Global economy to be pegged at 2.9% and 2.8% for the years 2019 and 2010 respectively.
The World Bank has clarified that the along with the trade tensions, the debt burden is also a warning signal for the Global economy. Many of the underdeveloped countries have borrowed vast amounts of funds in the last few years. Although this has expedited the development projects, it has increased the debt burden to a great extent. The World Bank has expressed a grave concern that the debt burden in the countries with meagre incomes has gone to 50% of the GDP.
Last year, even the International Monetary Fund had warned that the debt burden in the world economy has grown to $184 Trillion. It had also been pointed out that the debt burden in most of the rising economies has crossed 70% as compared to their GDP.