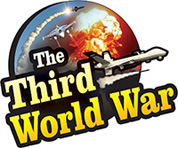 London: The Gold demand has increased against the backdrop of the trade war declared by US President Donald Trump against China, sanctions imposed on various countries in view of the Iran nuclear deal and the uncertainty created because of this. The World Gold Council which keeps track of the Gold transactions and trade at the international level has revealed this information. According to the information, the gold demand in the first six months of 2018 has increased by nearly 42%.
There are significant changes in the economic and trade policies of the United States, and this is having severe repercussions on the international economy. The major economies of the world like China, Europe, Japan, Russia and India are taking various measures to counter the effects of the changing policies of the United States. The emphasis is on selling of the US bonds and US dollars and purchasing of Gold. The central banks of all the major countries in the world are purchasing gold, and this is the main reason for the increased demand.
As per the report published by the World Gold Council, central banks of the major countries purchased nearly 193 tonnes of Gold in the first six months of 2018. It takes the value of the Gold reserves with the central banks of the world to US 1.3 trillion. As per the World Gold Council, this amounts to nearly 10% of the total reserves in the world. The increasing share of Gold in the Foreign reserves of countries underlines the importance of Gold.
Eldiyar Muratov, an analyst, has opined that the increasing Gold demand is an indication of the reducing importance of the US dollar in the international economy. Muratov clarified that the leading countries of the world are reducing their dependence on the US dollar to counter issues like the trade war, sanctions and the increasing pressure from the United States.
The World Gold Council also pointed out the geopolitical tensions prevailing in various parts of the world. These tensions make Gold the most important and attractive asset. The World Gold Council noted that having no specific liability attached to Gold for any country and no threat like the other assets works as an essential factor in favour of Gold. Countries like Russia, Turkey, Hungary are there in the list of highest purchasers of Gold in the first six months of 2018.
Meanwhile, the increasing demand for Gold also sees the Gold rates rise rapidly, and Gold reached USD 1,234 per ounce on Saturday. There was an increase of nearly USD 3.40 in the Gold prices, in one month.