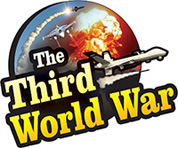 Tehran: 'Anyone who bombs and blows up the United States embassy inaugurated four days ago in Jerusalem, will be rewarded with $100,000', announced an hard-line student organisation in Iran. At the same time, the organisation deliberately provoked Israel by declaring to avenge the Israeli action on the Palestinian protestors across the Gaza border. This warning issued by the student organisation operating under guidance of Iran's supreme religious leader Ayatollah Khamenei and the Revolutionary Guards is essentially a warning from Iran to the United States and Israel.
Within hours of the inauguration of the US embassy in Jerusalem, posters came up in prominent Iranian cities against the move. The posters published in English, Farsi and Arabic incite to bomb the US embassy in Jerusalem. 'Iranian Justice Seeker Students Movement', a student organisation in Iran has declared a reward of $100,000 for anyone destroying the US embassy in Jerusalem. These posters have also been uploaded on the website of the Iranian government university.
'We will support anyone who destroys the US embassy' declared the student organisation. The posters also criticise the Israeli action across the Gaza border and calls for a resistance against Israel. 'Blood of hundreds of Palestinians is being shed on the Gaza border. We have to avenge their blood', is the message inciting resistance against the Israeli military. The organisation has declared that the Palestinians in the West bank will also be armed just like they are along the Gaza strip.
The involvement of the main Iranian military organisation is suspected to be behind the poster campaign which was against the US and Israel. This student organisation is allegedly connected with the powerful Iranian military organisation, 'Basij'. This organisation is a part of the Iranian Revolutionary Guards and is responsible for the internal security in Iran. It is also looked upon as a youth organisation. It receives orders directly from the supreme religious leader Ayatollah Khamenei, who monitors the political developments in Iran. Therefore, it is said that the Iranian supremo and the Revolutionary Guards could be behind the poster campaign.
The United States has declared the Iranian Revolutionary Guards as a terrorist organisation. The United States and Israel have alleged that Iran who is under the control of the Revolutionary Guards is supporting the terrorist organisations, Hezbollah in Lebanon and Hamas in the Gaza Strip.
Meanwhile, the United States started its embassy in Jerusalem on Monday. It has deployed soldiers from the Special Marine Forces for security of the embassy. Information is received that the country has issued special instructions to its military for protection of this embassy. In this scenario, the instigation by the organization linked with the Iranian government will lead to an increase in the tensions of the region.