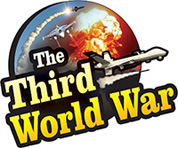 Washington: US President Donald Trump declared 'It is time to reveal the Great Plan prepared by the United States to establish peace between Israel and Palestine. The United States will declare the plan before Israeli Prime Minister Benjamin Netanyahu visits the White House. The Palestinian leaders will not like the plan. But they will benefit from this plan.' This announcement by President Trump at a time, when all the major leaders of the world have gathered in Israel to pay homage to the Jewish people, killed in the second world war, becomes significant.
Israeli Prime Minister, Benjamin Netanyahu is scheduled to visit the United States in the next week and meet President Trump. Benny Gantz who gave a bitter fight to Prime Minister Benjamin Netanyahu during the last Israeli elections also will be meeting President Trump around the same time. President Trump said while talking to journalists, that he will be declaring the Great Plan for establishing peace in the Gulf before this.
President Trump said 'Both the Israeli leaders, Netanyahu and Gantz, want peace. Along with Israel, even Palestine wants peace. Discussions have been held with the Palestinian leaders regarding this and will also be held in the future. I am aware that the Palestinian leaders will give a negative reaction to the plan. But this is a positive plan and Palestine will only benefit from this plan.'
President Trump did not reveal any details regarding the Great Plan. But Trump's National Security Advisor and Son-in-law, Jared Kushner, had presented a plan for Israel-Palestine peace talk, during an Arab conference, last year. The plan had proposals like providing financial assistance and creating employment in Palestine. The Arab countries had welcomed the Kushner plan. Apparently, President Trump will be presenting the same plan in the next week.
Israeli Prime Minister Benjamin Netanyahu welcomed the announcement made by the US President. But Palestinian President Mahmood Abbas criticised the Trump announcement. President Abbas's spokesman clarified that Palestine would not accept any proposal, violating the Red Line decided for the peace talks. Jordan warned that any proposal to divide the West Bank would pull the plug on the Israel-Palestine peace talks.