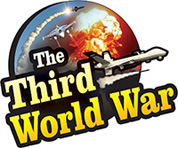 Jerusalem: 130 people have been injured in the action taken by the Israeli defence forces against the Palestinian protestors dashing against the Israeli border. The leaders of Hamas, who have organized the protests, have claimed that these protests are a major challenge faced by Israel. On the other hand, Israel has warned of a harsh action against the protestors and has deployed nearly 60 tanks and military vehicles on the border.
These protests at the Israeli border have been continuing for the last six months. Hamas is inciting the Palestinian protestors to dash against the Israeli border. 156 Palestinians have been killed in the actions of the Israeli forces so far. Despite this, the Palestinians are not willing to relent and are launching kite and balloon attacks in the Israeli border areas. The United Nations had appealed to the Palestinians as well as to Israel to show some restraint. Egypt had mediated peace between Israel and Palestine. But all these efforts have been in vain.
On Wednesday, rocket attacks were launched on the Birsheva city of Israel from the Gaza Strip. Infuriated by this, Israel carried out attacks on 20 Gaza locations. It is said that these also included the Hamas bunkers. Thereafter Hamas intensified the protests on the Israeli border. Some of the protestors tried to enter Israel by breaking the fencing posts. 130 people were injured and 6 of them critical in the actions taken by the Israeli forces.
However, the Palestinian protestors are not willing to relent even after this action. Their resolve is a major challenge faced by Israel, claimed Hamas. Israel has warned that if the protestors do not relent despite this action, further harsh actions will be initiated. The Israeli forces have made the necessary preparations for the same.
Israel has moved tanks and military vehicles to the border where the protests are being held and their numbers are claimed to have crossed 60. Israel has closed 2 check posts on the Gaza border as a precautionary measure. Israel is using oppressive tactics to prevent the outburst against itself. But the Hamas leaders claim that Israel will not succeed in its effort.
'We have a huge army of youth willing to sacrifice their lives', claimed one of the Hamas leaders a few weeks ago. Whereas, the Israeli leaders have said that the Hamas is testing Israel's patience by inciting the protestors. The efforts of the United Nations and Egypt to establish peace between Israel and Palestine have completely failed. Therefore, there are more chances of the conflict festering to dangerous levels rather than getting resolved.