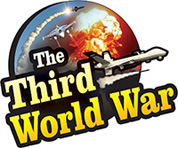 Moscow/Washington: The Russian media has accused that the United States has carried out devastating phosphorus bomb attack in the Deir Al-Zor region of Syria to target the Syrian army bases in the area. Pentagon, the US defence headquarters, has dismissed the Russian accusations as being unacceptable.
Two F-15 bombers carried out attacks in the Hajin part of Deir ez-Zor region on Saturday night. There is a possibility of loss of human life as the attacks occurred in the civilian area and Lieutenant General, Vladimir Shevchenko, Russian military claimed that more than a dozen people were injured.
The Russian media blamed the United States for the violation of international laws, as the use of phosphorus bomb has been banned. These media also claimed that the United States carried out this attack on the Syrian military to save the terrorists in Deir ez-Zor.
The Pentagon refuted the Russian accusations stating that no unit of the US air force deployed in Syria had access to a phosphorus bomb. Pentagon has announced an investigation into this matter.