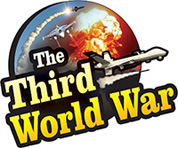 Washington: The special US Representative for Syria, James Jeffrey passed indications saying, "The United States had imposed a No-Fly Zone in the 1990s over Iraq, to protect the Kurds from the wrath of the former Dictator Saddam Hussain. The US military was at a huge advantage because of the No-Fly Zone, while taking action in Iraq. Similarly, the United States may declare a No-Fly Zone over Syria". Jeffrey also claimed that the United States would get a resolution passed in the United Nations to that effect.
Jeffrey met the senior leaders of the European countries of Germany, France and the United Kingdom along with Saudi Arabia, Jordan and Egypt as well. After that, the envoy issued the warnings about the No-Fly Zone in Syria. He also convinced the partner countries about the importance of the US military deployment in Syria.
Jeffrey said, 'The US military deployed in Syria has the only objective of finishing the terrorist organisation of IS. The US deployment in Syria is not permanent. The United States would withdraw from Syria once it had finished the IS, led to the withdrawal of the Iranian military from Syria, and caused the establishment of an appropriate political process in Syria.' Jeffrey further added, 'US President Trump and the Department of State is exploring different options to attain the objectives. If it was not possible to do so through military or political discussions, the United States would have to consider the option of a No-Fly Zone'.
In the year 1997, the United States had initiated the Operation Northern Watch after declaring Northern Iraq as a No-Fly Zone. It made the flight impossible for the fighter jets of Dictator Saddam Hussain to assist the Iraqi military. If it was replicated in Syria, it may possibly disable the Assad government just like it had in the past to Saddam Hussain's regime.