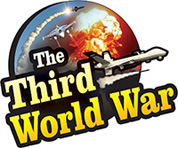 Washington/Moscow: US President Trump signed the ordinance accepting the Israeli sovereign right over the Golan Heights, as announced. Vitriolic reactions against the decision have erupted from around the world. Also, Syria has said that it was an encroachment on their sovereignty and integrity. Whereas with the decision, the United States has pushed to the world towards war, Russia warned. Even the Arab countries have denounced the decision along with China.
'The US decision will promote a situation, where every country will enter into a conflict with another. Every country will try to dominate other nations. The decision will become a highway to war,' Vyacheslav Volodin, Speaker of the Russian parliament warned. Volodin appealed to the international community to take a firm stand against the US decision. In the last week, Russia had even objected to the US President's announcement on Golan.
Riding on Russia's support, Syria has also criticised the United States in strong words. "The US announcement is an attack on the Syrian sovereignty, and the country has invited the enmity of the Arab nations", the Syrian foreign ministry claimed. The Syrian Ministry went on to criticise saying that the United States has slapped the international community across its face, with the decision of accepting the Israeli sovereign right over Golan Height.
China had preferred not to get involved in the Golan issue so far but has now taken a stand against the United States as well. The Chinese Foreign Ministry Spokesman Geng Shuang reacted to it saying, 'Syria has a sovereign right over Golan, and the United States has gone against it. China denounces the decision in strong words.' At the same time, Saudi Arabia, Lebanon as also the Arab league lashed out at the US decision.
Nevertheless, US President Trump strongly justified the decision saying that it was the responsibility of the United States to accept the Israeli sovereign right over the Golan Heights. Meanwhile, even Turkey had warned against allowing the Israeli right over the Golan Heights a few days ago, stating it would lead to a significant conflict sparked in the region.