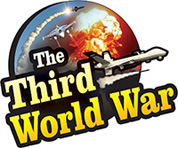 Washington: "100% of the IS caliphate will be defeated by next week," declared President Trump. He announced destroying the IS in the meeting 'Global Coalition to Defeat IS' held in the United States. But President Trump also clarified that the United States alone cannot achieve the feat.
A meeting was convened in the United States for forming a huge front against the terrorist organisation IS, spread in Syria, Iraq and other countries. Foreign Ministers of 79 countries attended the meeting. President Trump announced the desre IS while addressing the meeting. President Trump clarified that the cooperation from the allies, saying that the caliphate of this organisation can be ended in a week, but it is not correct to talk prematurely.
US Secretary of State, Mike Pompeo clarified President Trump's stand on the subject. Pompeo said 'The threat from the terrorist organisation IS still persists. It is everyone's duty to stop this organisation. Therefore, if all the 79 countries equally contribute towards the action, the Khilafat of this organisation will not last for more than a week.'
At the same time, Secretary of State Pompeo said that it is not possible for the United States to withdraw the military completely from Syria, till the IS treat is still looming. Pompeo clearly indicated that the US military bases in Syria will continue to be operational. Even President Trump had said that US will not be withdrawing the entire military from Syria.
Meanwhile Russia, Turkey and Iran are demanding a complete US military withdrawal from Syria. But the US officials had said that following the US military withdrawal, Iran will tighten its grip on Syria and that will threaten the security of Israel, the US ally.