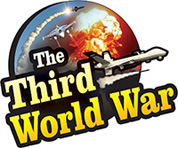 Washington: 'The international Court (ICC) that rules against the United States' interest is no longer considered of any importance, from our viewpoint. We can go to any extent to protect the American and Israeli population from the unfair decisions of this illegal court,' warned US National Security Advisor, John Bolton. The Palestinian governments in West Bank and Gaza Strip had announced approaching the ICC against Israel. Bolton issued this warning following their announcement.
Saying that the peace talks between Israel and Palestine have failed over the last decade, the United States had given a fresh proposal for peace talks to the Palestinian government. This proposal prepared by the senior advisor and son-in-law of President Trump, Jared Kushner was rejected by Palestinian President, Mahmood Abbas. At the same time, Abbas had severely criticised the United States for blocking the aid to Palestine.
Moreover, last week, President Abbas announced that he will be approaching the ICC against Israel. The ICC also announced that it will accept the Palestinian appeal and hold and institute a trial against Israel. The ICC also said that it will investigate the matter of war crimes by the United States in Afghanistan.
Enraged by this, the United States attacked the ICC and the Palestinian administration. Bolton had accused that the ICC was anti-United States. Bolton had clarified that the United States will protect the Israeli and American people against the actions of the ICC. He also indicated imposing sanctions against the ICC. Bolton announced that the Palestinian government will be pressurized to initiate peace talks with Israel and for this, the United States will be closing the Palestinian High Commission in Washington.